Simple Green Mint
Concentrated cleaner & degreaser! Potent, efficient, cost-saving, safe solution for easy cleaning and degreasing
Concentrated, easily biodegradable formulation, non-flammable, non-caustic, non-abrasive, non-corrosive, ph neutral, and a safe alternative to dangerous cleaners and solvents.
• Supply number 7930-01-342-5316 (5 Gal), 7930-01-342-4145 (55 Gal) (also NSN = NATO Stock Number).
• Versatile unique water-based formula for cleaning and degreasing most all washable surfaces.
• Cost-savings concentrate for use by manual. application or with varied machines and or assorted accessories.
• Free of phosphates, solvents, acids, petroleum products.
• Transparent green PH-neutral liquid with a pleasant sassafras-mint aroma.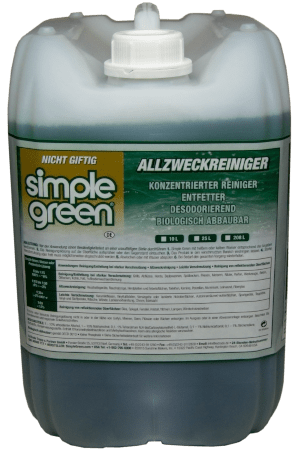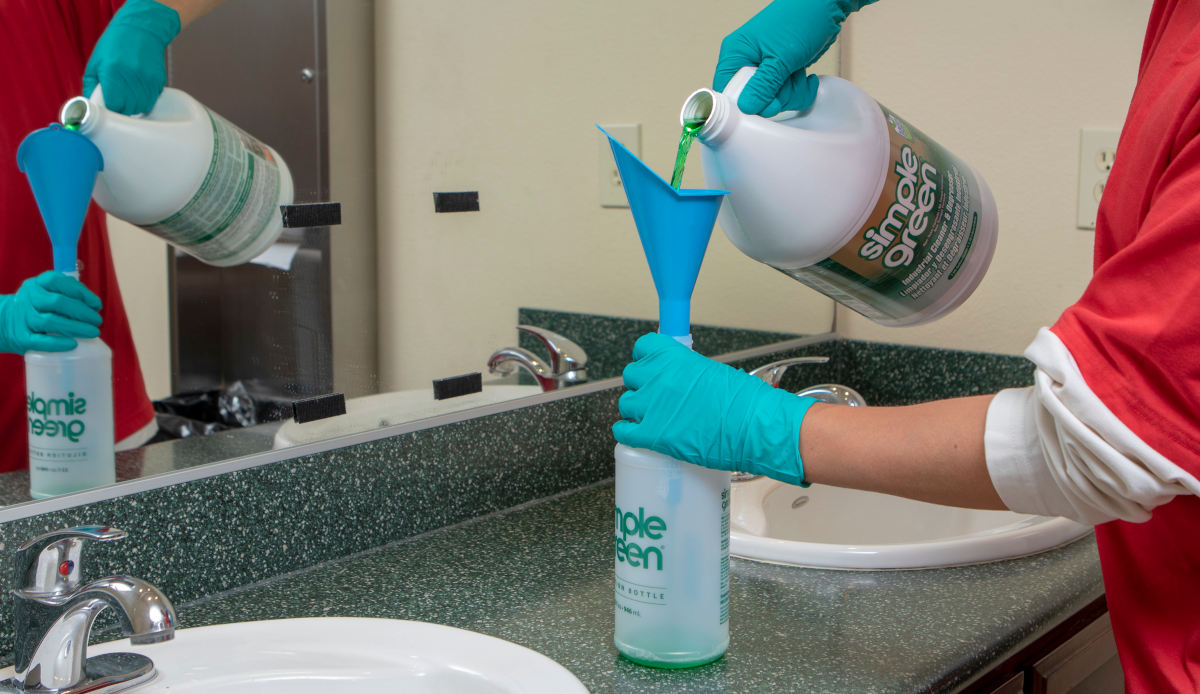 Activate Simple Green by adding warm or cold water, which contains a combination of synthetic high-quality penetrants.
Designed for use on all washable surfaces. VOC compliant and exempt from OSHA and EPA special handling and personal protection requirements for hazardous materials.
EPA listed for oil spill clean up applications:
Perfect for home, marine, industrial, institutional and commercial applications.
Recognized by the U.S. EPA's Safer Choice Program as safer for people and the environment.
Highly concentrated water-based cleaner and degreaser is custom dilutable for varied cleaning tasks from tough to light, replacing multiple specialized cleaners needed reducing down to just one versatile cleaner.
Saving on costs and storage space while making your job easier. Activate Simple Green by adding warm or cold water. Contains a combination of synthetic, hi-grade penetrants.
Excellent results and safe for the use in a variety of industries and applications including MRO, janitorial, automotive, wind turbine, oil and fuel, electrical generating plants, metalworking and welding, mining, transportation, manufacturing, engineering, defense, electronics, steel and metals production, shipbuilding and maintenance, food processing, maintenance and repair of machinery, vehicle production, fleet maintenance plus countless other industrial cleaning demands and projects in need of safe and effective cleanining solutions that are enviromentally friendly orientated.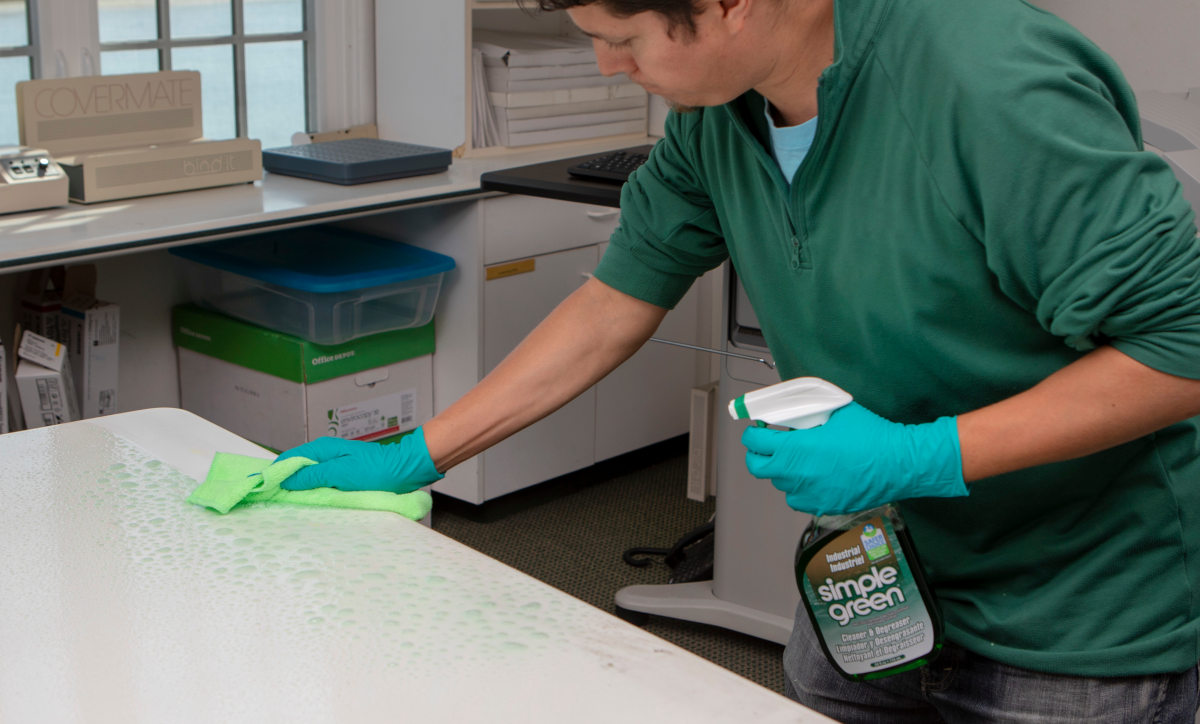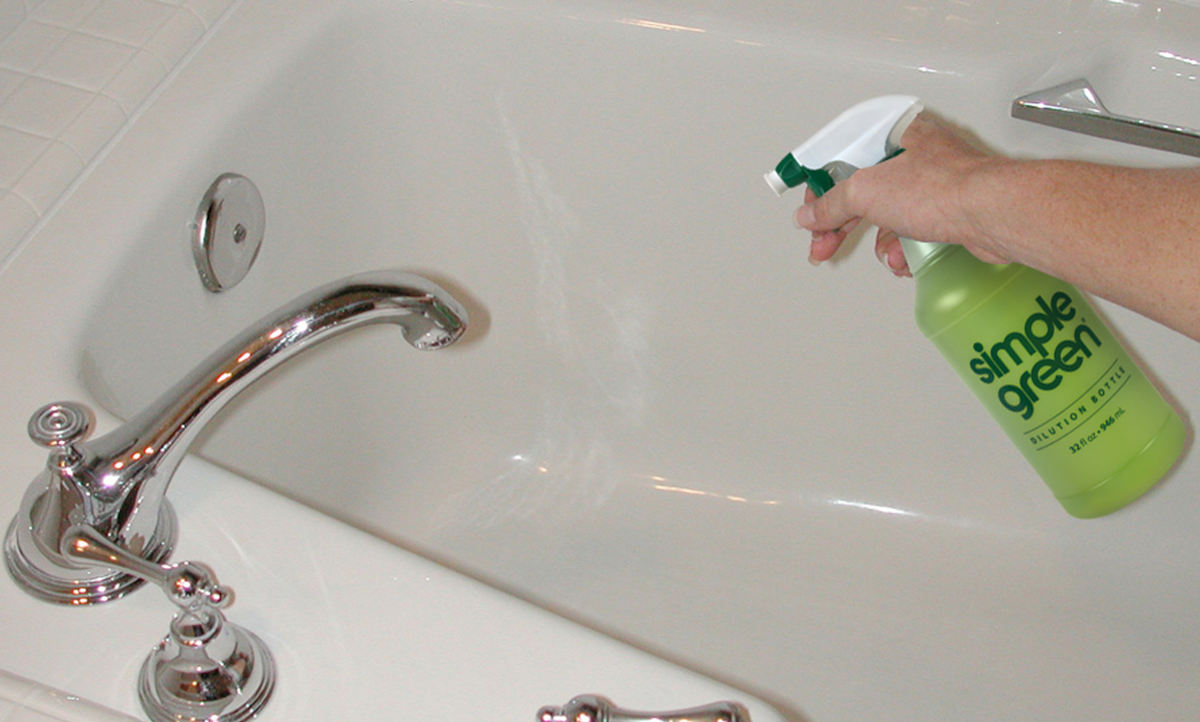 • Penetrates and breaks down grit, grime, greases, fats, oils, cutting agents, built-up dirt and residue deposits on machinery and equipment, engines, technical equipment, vehicles of all kinds including marine and parts manufacturing.
• Cleans and deodorizes, eliminates food residues and stains, oils, and greases from all surfaces that are washable including counters, worktops, appliances, air vents and extractors, grills, drains, or garbage bins.
• Appropriate for cleaning, degreasing, and decontaminating surfaces before painting work.
• It can be easily and economically diluted for various applications in workshop floors, production lines, and plants, workshops, offices, kitchens, break rooms as well as general building maintenance.
• Excellent results achieved used in cleaning equipment like parts washers, ultrasound, scrubbing/suction machines, carpet cleaners, steam cleaner extractors, high-pressure washers, or foaming equipment and or accessories.
• Strong enough for removing encrusted dirt, grime, and grease yet at the same time gentle enough for delicate surfaces including uniforms, dirty or greasy work clothing, or simply regular light use in routine daily maintenance schedules.
Contact us now to order Simple Green!