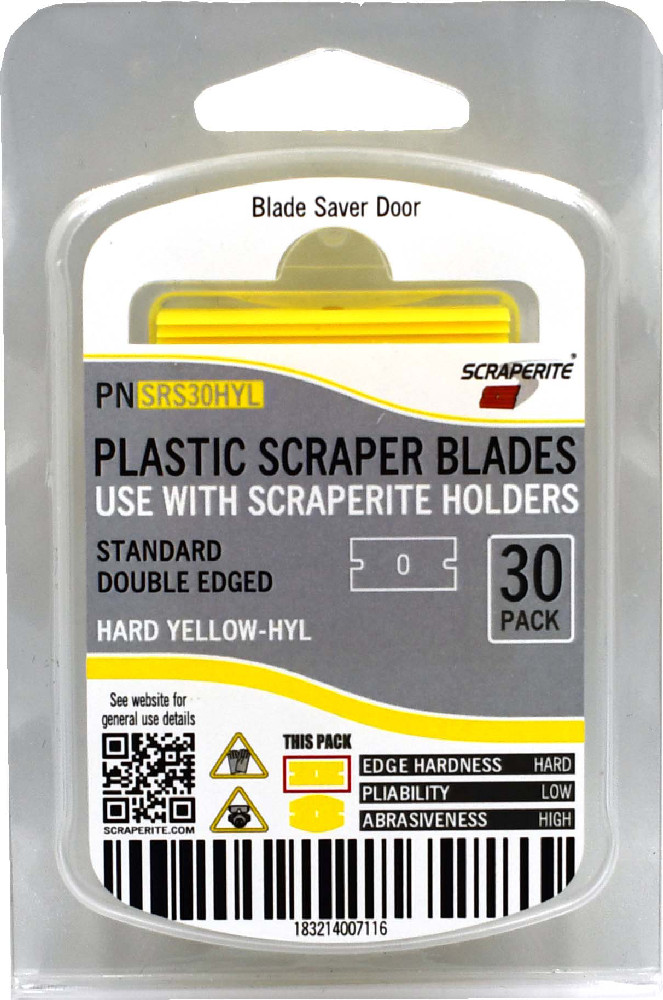 We offer Packs of 30 yellow and black rectangular blades and packs of 30 blue curvy blades.
Perfect for regular and intense usage, including diy, hardware outlets, marine cleaning, yachts, cruise ships, auto body care, general art use, window tinting, glass industry, pharmeceutical, lab and medical industry, aviation, MRO (maintenance and repair operations), decals and graphics for cars, trucks, SUVs and much much more
The packaging includes so many replacement plastic safety razors blades they will provide a lasting product for every job. Try them out for yourself! Newly designed slot created for keeping used blades all together to be successfully and responsibly be recycled.